Record Breaking High Temperatures today
We have been keeping weather records at our house since 2006. Records to end of 2018 were collected by our Davis Pro Weather Station. Records since 1st January 2019 were collected by our Weatherflow Station. They form an interesting history of weather events in Lanjaron and the Alpujarras.
The previous "high" was in July 2017 when we reached 41.7C. Today we have been closely watching the rise in temperature and late this afternoon we beat our record. Highest recorded temperature since 2006 is now officially 42.1C!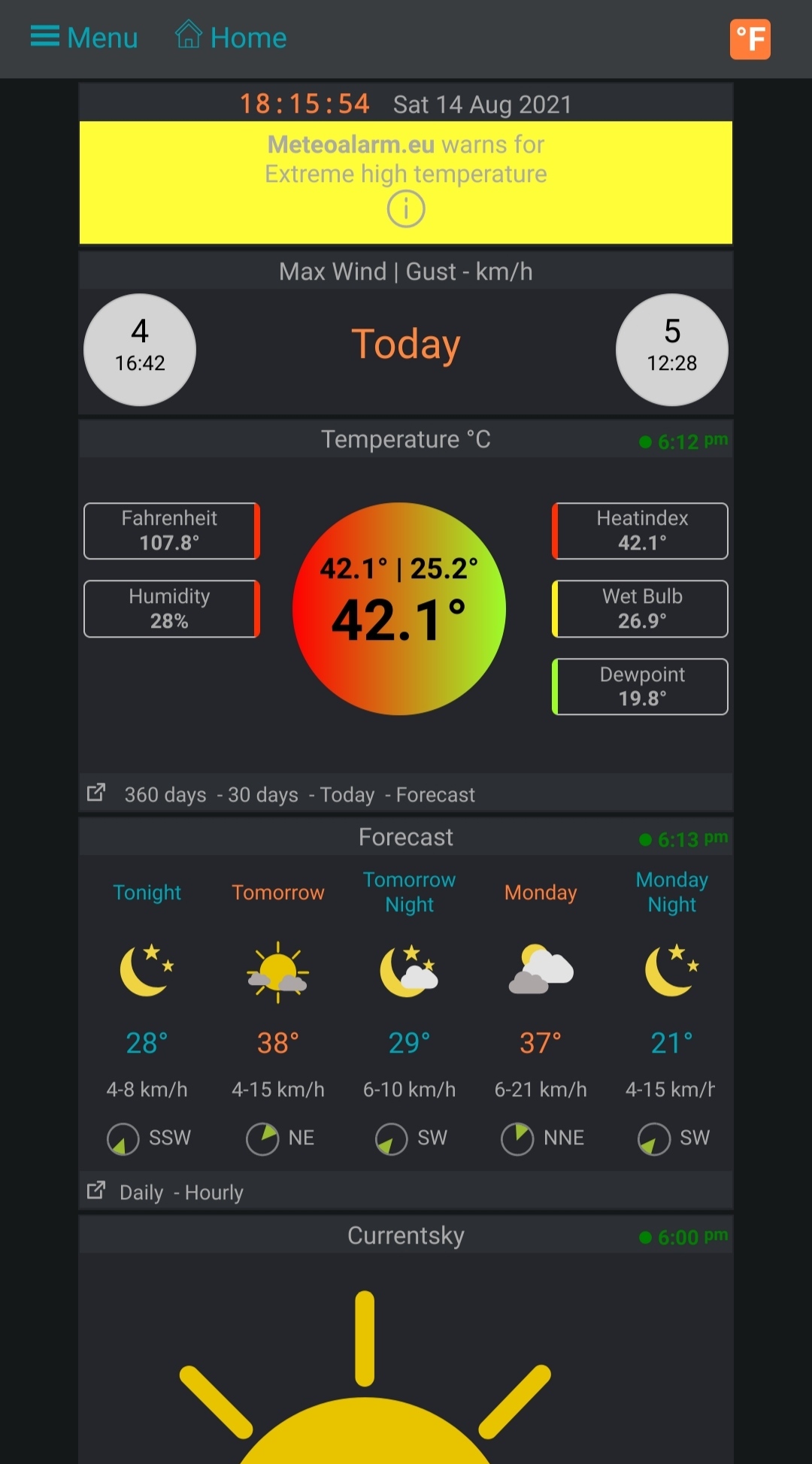 Snapshot from the Weather Station 14th August 2021
Find us on Weather Underground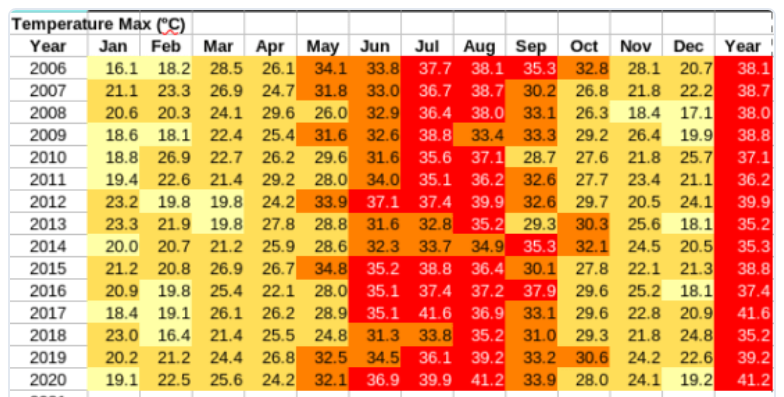 Record of Highs since 2006