#AlpujarraNomads #Walking #Andalucia
A tongue in cheek look at our latest exploit
It was a cold, clear morning as a large band of Nomads congregated at the car park at the town of Pantano de Bermejales. Today was a first for all of us, a trip down the river gorge of the Tajos de Bermejales, northwards towards the town of Cacin.
The initial few kilometres provided a gentle introduction to the rigours to come. Ahead the gorge just hinted at it's magnificence rather than laid all it's wares to view.
Far too many photos to post here: All our photos can be viewed here
Unexpectedly, we arrived at a series of rungs and a ladder climbing a near vertical rock. What? I had expected simple wide paths as this walk is frequented by many people, especially at weekends. Nevertheless, the Nomads gritted their ageing teeth and climbed the impasse with much aplomb.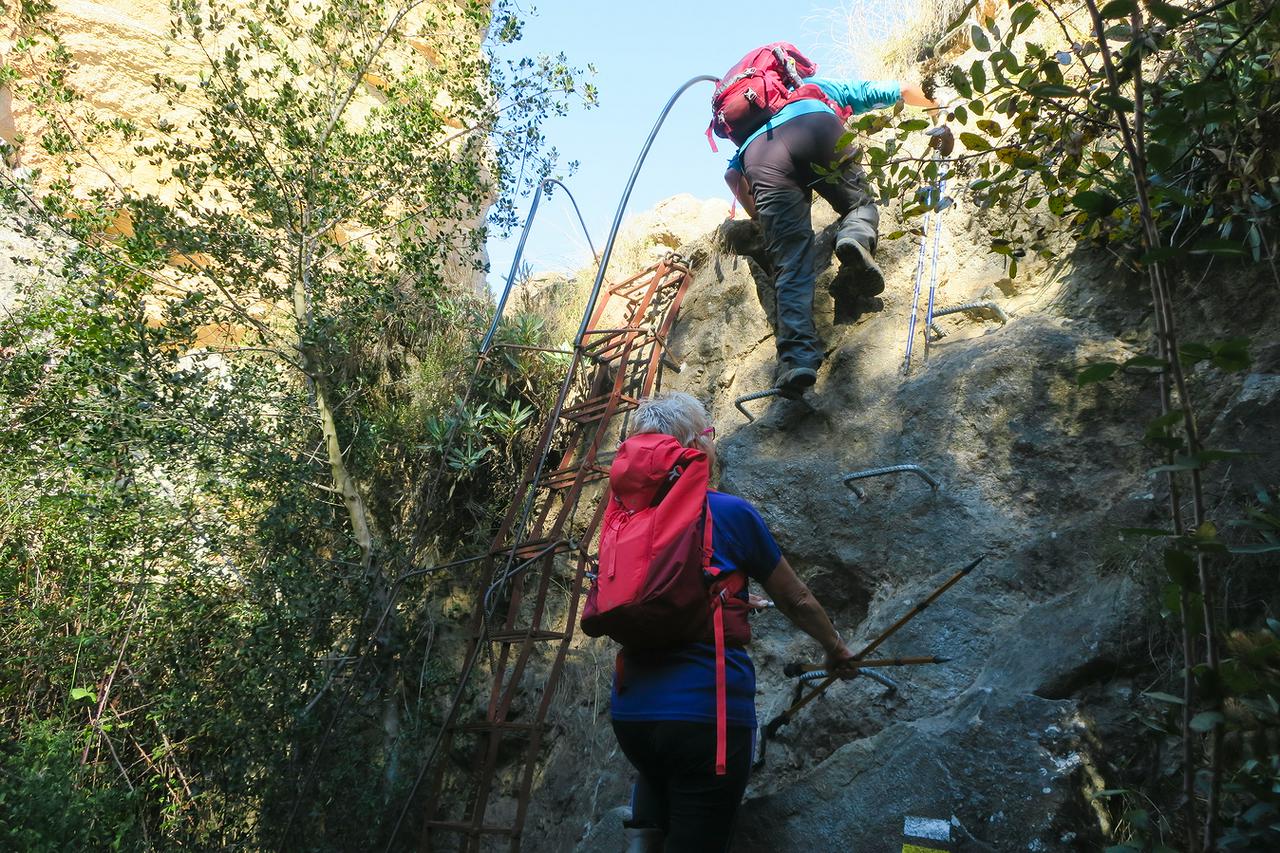 Read more...