#Walking #SierraNevada #AlpujarraNomads
Yesterday's trip into the dramatic Corral del Veleta. Still plenty of snow remaining. A steep climb up to the wonderful viewpoint of Cerro de los Machos. Morocco clear on the southern horizon. Then via the Paso de los Guias to Collado de Carihuela and back via the lush "borreguiles" and lakes at Lagunillas. A superb day.
Today we've been doing a bit of this. As I said to Kiersten .... "if you don't let go, you can't fall off".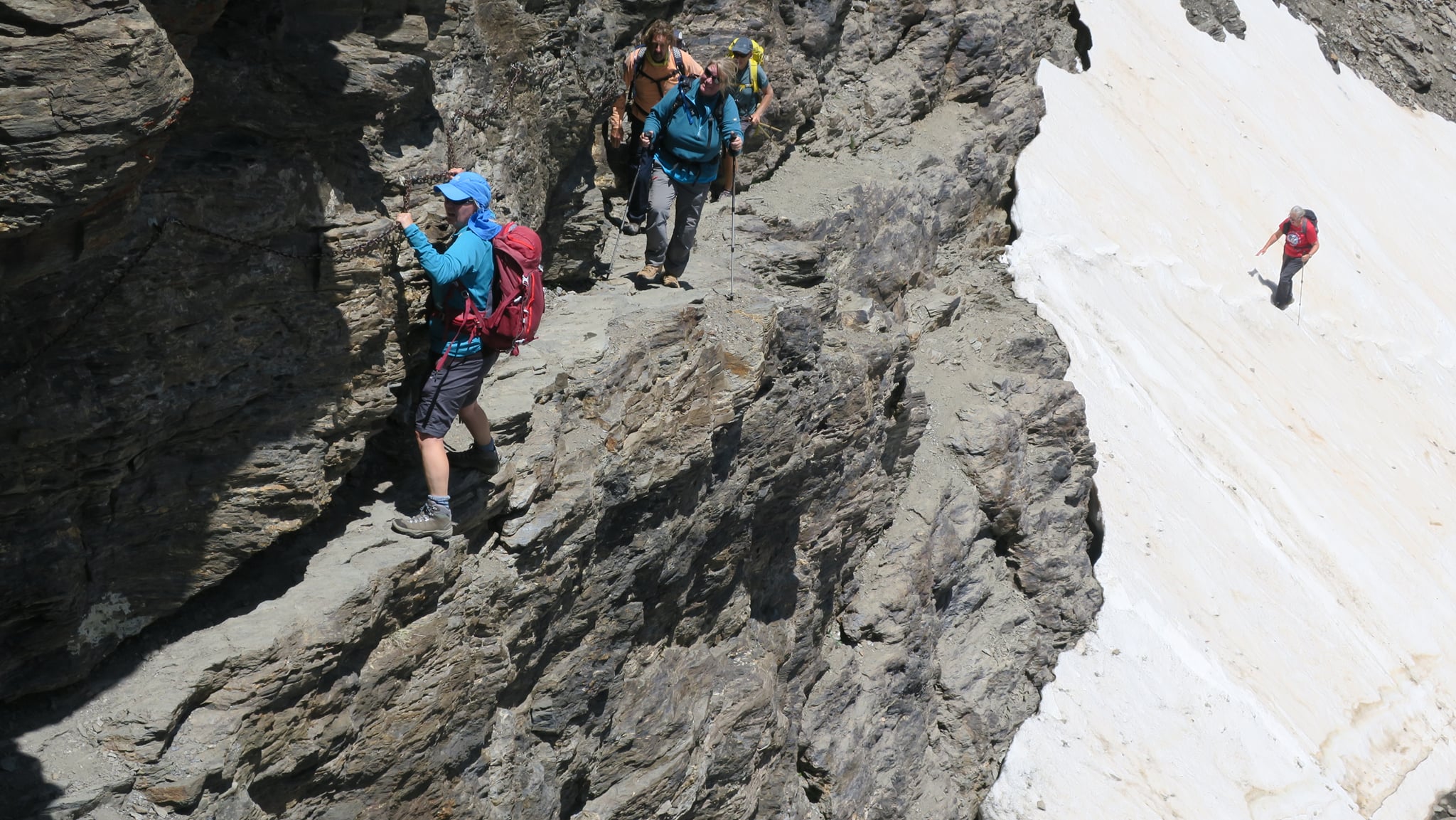 At the Paso de los Guias, Veleta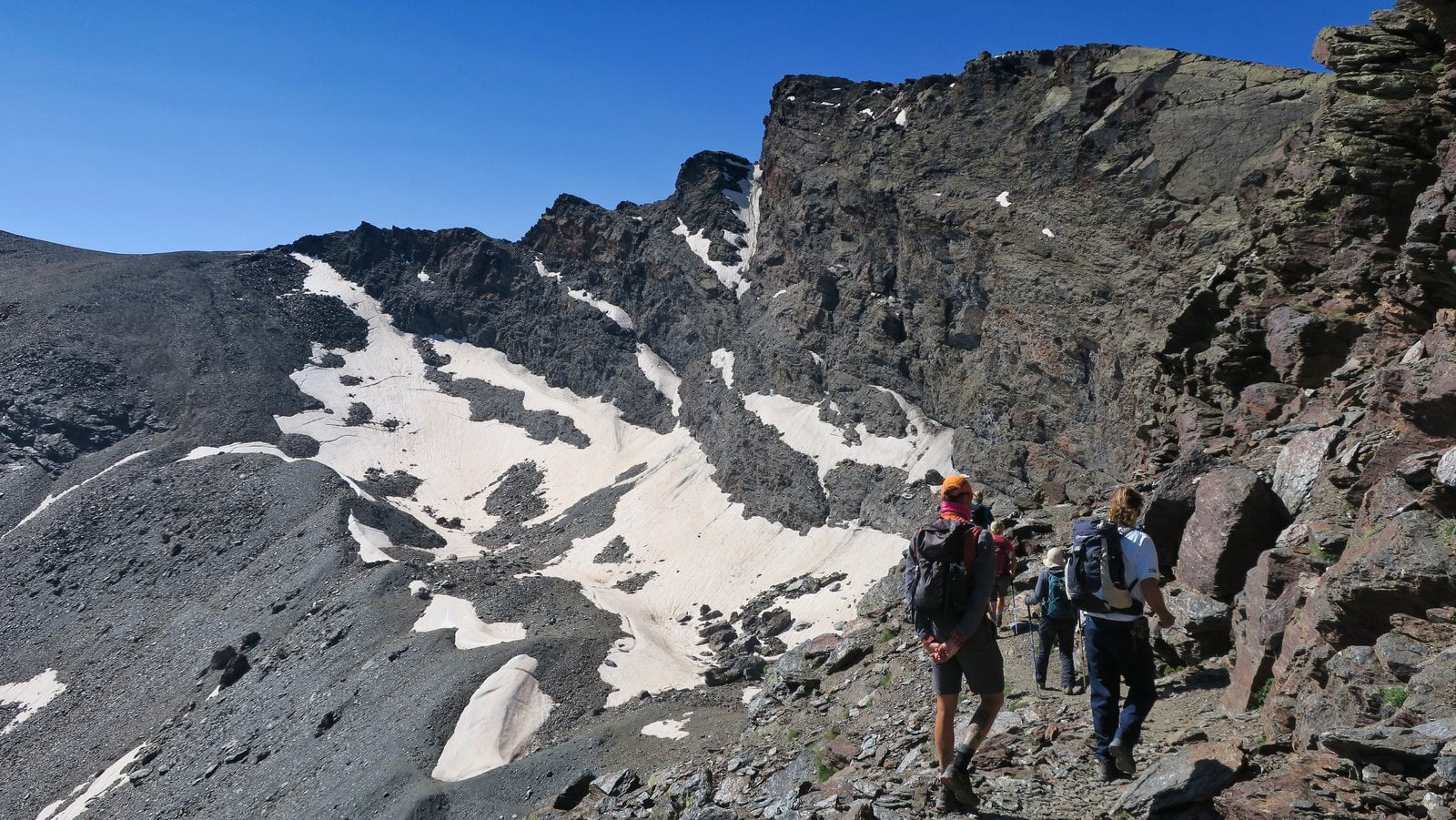 Dropping into the Coral del Veleta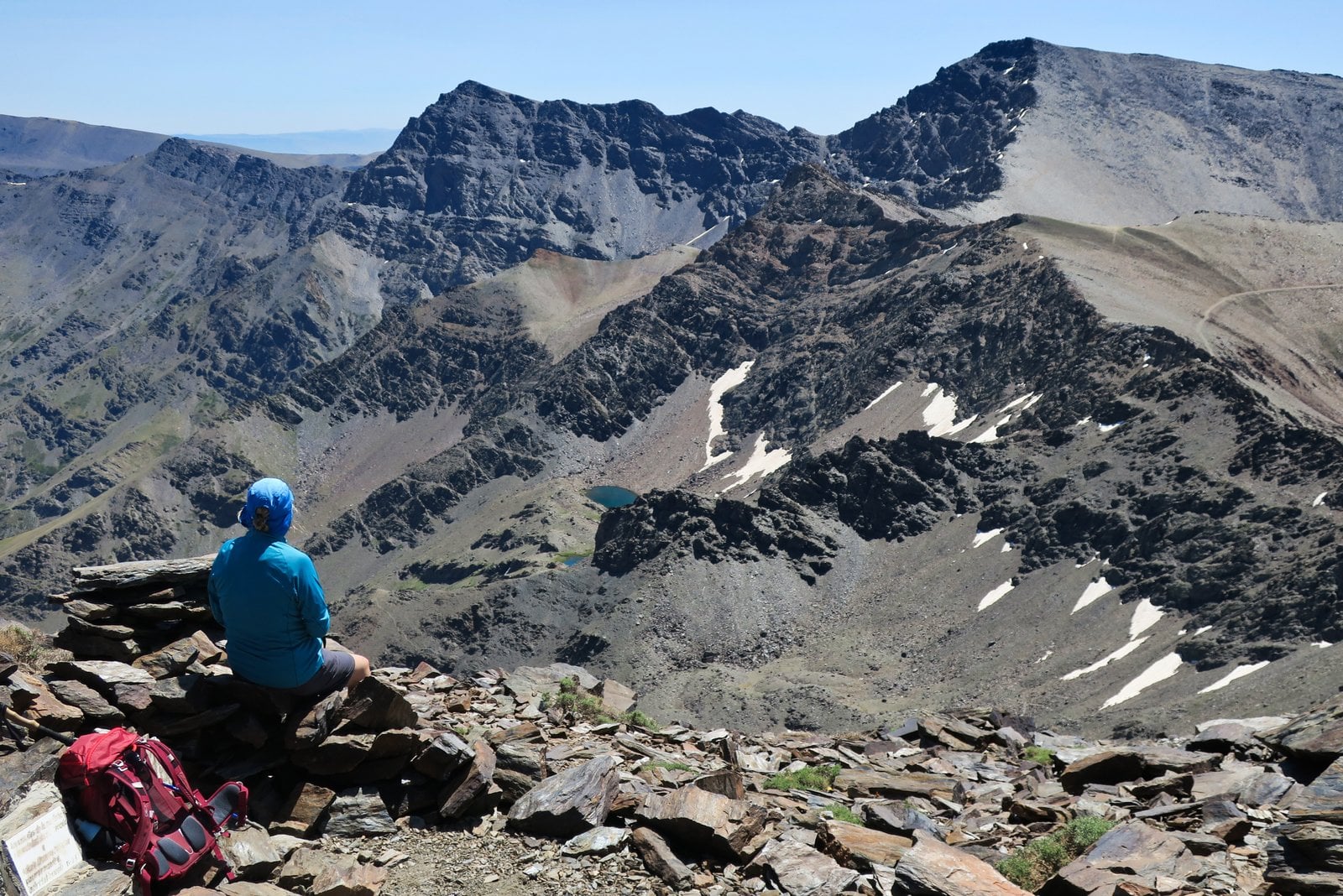 On Cerro de los Machos looking towards Alcazaba and Mulhacen
Route map – click to expand