Walking Over Oranges – a very Windy Day
Most of the time the weather here is very benign. High pressure systems can last for months. Occasionally though bad weather can hit. And when it does, it usually hits hard.
High winds last night with gusts over 60kph (one of 70kph) displaced our porch roof and dispersed our garden furniture to all corners.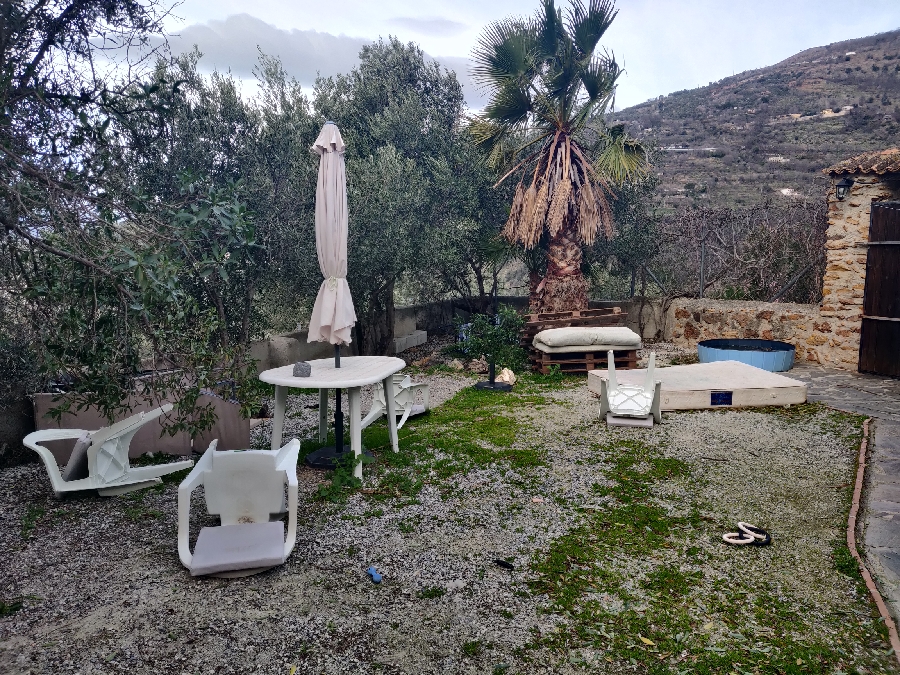 Unfortunately, lots of small growing oranges were laid waste by the ferocious gusts too.